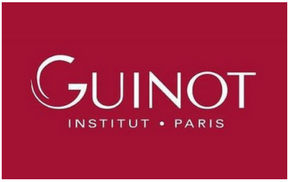 Guinot Facials
Guinot is a trusted brand by many, the facials and products infuse plant extracts and use aromatherapy oils and modern technology giving exceeding results as soon as you leave the salon, with home care products available for purchase from us. we recommend facials every 4 weeks, as this helps with the skins cellular renewal process and anti aging of the skin. Consultations are free…so why not visit our Guinot skin care specialist today!
GUINOT AGE SUMMUM

Treatment for mature skin types includes a cleanse, tone, steam, exfoliation massage & face mask.

GUINOT RADIANCE PEEL

A treatment for dull skin, ideal before a special occassion or event, this wonderful treatment leaves the skin glowing.

GUINOT DETOXYGENE

Absorbs toxins and impurities from the skin, with anti pollutant ingredients, ideal for neglected skin.

GUINOT HYDRA DERMIE YOUTH

This machine uses both ionisation and oxygenation thermal effects allowing us to deliver a deeper result into the skins superficial layers. The Hydra Dermie treatment is suitable for any skin type and we can adapt and treat a wide range of skin concerns.

GUINOT HYDRA DERMIE LIFT

A unique facial that gives the skin a lasting lift, tone and firming effect, ideal as a course, once a week for 4-6 weeks.

GUINOT SUPER HYDRA DERMIE

A combination of both the Hydra Dermie Youth & the Hydra Dermie Lift.

GUINOT HYDRA DERMIE LIFTING EYE

A facial treatment that targets the eye areas.
Aesthetic Facial Treatments
RADIO FREQUENCY MICRO NEEDLING

from £95 – face / £200 – body

RF Microneedling uses a gold plated needle device which gently penetrates the skin to deliver radio-frequency deep into the dermal layers of the skin. The radio frequency heats at depths that provide cumulative and ongoing benefits of collagen stimulation, skin tightening.

This is the newest form of Microneedling, making it the most effective treatment you can have for your skin.

This treatment can be used together on the face and the body.

DERMA PLANE FACIAL

This treatment gives a deep exfoliation whilst removing surface peach fuzz.